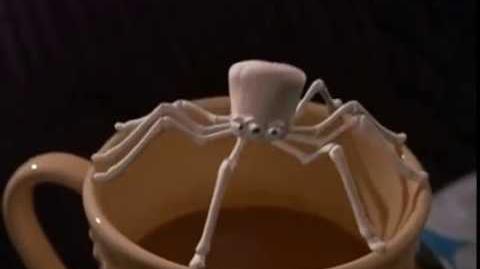 Marshmallow Spiders are a halloweentown grocery food item that is used as food for halloweentown residents. Marshmallow Spiders have 3 blue eyes on them, they have six white legs and they are the color of white.
It is unknown where halloweentown residents get marshmallow spiders, if there sold in bag or package or even packaged for buying purposes. But it is for sure that halloweentown must have some kind of grocery store, mini mart or mart for halloweentown residents to buy food and other stuff and for them to purchase marshmallow spiders.
Ad blocker interference detected!
Wikia is a free-to-use site that makes money from advertising. We have a modified experience for viewers using ad blockers

Wikia is not accessible if you've made further modifications. Remove the custom ad blocker rule(s) and the page will load as expected.